Bong!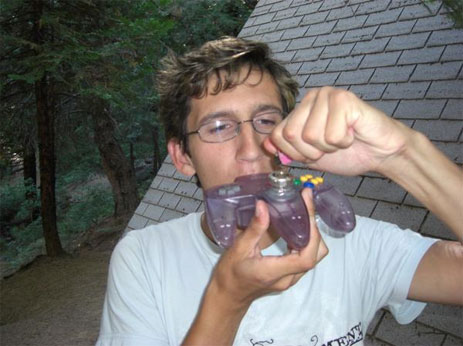 (Hold the "start" button)
It was just a matter of time before the two greatest thing on the planet were combined. No, I'm not talking about easy spread chesse and pretzels to make Combos snacks, or bright lights in the desert and gambling to make Las Vegas, or yummy chocolate and peanut butter to make a Reese's Peanut Butter Cups…
I'm talking about weed and video gaming. It two really fun things brought together. You know, like a brick of Vermont Cheddar cheese wrapped in bacon…
Here's a few things that weed shouldn't combine with. Guns…
(It's loaded, & you will be too)
Movie about satanic possessed bongs…
(WTF?)
The cops…
(Uh oh)
Listen to me man, it's sound advice…
Roland, The Man With A Healthcare Plan
Remember Blago's "this fu%king thing is golden" schtick? He selected "Roland Roland Roland, man this guy got goin', bad produce they'll be throwin', at his hide!"…
(
He was supposed to just fade away. Well he's back baby, and turns out the spit fire won't settle for anything less than the public option. He said, "I won't support a bill that does not have a public option, that position will not change". Nooooice!
I guess good things can come from really bad beginnings. Look at the 2008 White Sox, the movie Where The Wild Things Are, and my current relationship…
Have a day!