Pig face has been sacked by the the group looking to buy the Rams…
(I hate myself)
The group's leader, St. Louis Blues' chairman Dave Checketts, said in a statement Wednesday that Limbaugh's participation "has become a complication and a distraction to our intentions". The group will move forward without him.
*Buzz*
Thanks for playing Douche nozzle, but your out. Done. Finished…
It's like the final blow to the bully in any 80's movie…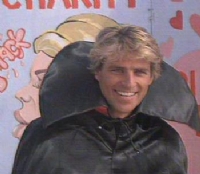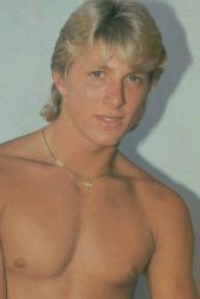 Retardo Montalban goes on to say, "This is not about the NFL, it's not about the St. Louis Rams, it's not about me". Then loud one went on to drone…
"This is about the ongoing effort by the left in this country, wherever you find them, in the media, the Democrat Party, or wherever, to destroy conservatism, to prevent the mainstreaming of anyone who is prominent as a conservative."
Ummmm, wrong. Conservatives want nothing to do with you. It's not "conservatives" Americans dislike, it's "loud lying racist assholes" like you within your party…
(Stay classy racists!)
BIG DIFFERENCE…
Turn up your hearing aid gramps, Republicans don't like you. You don't help them get elected. You're the racist uncle they try to explain away with "Oh, yeah, that's carzy Uncle Rush, he means well, but he's an insane bigoted asshole. Again, sorry"…
Ass Face decides to dig his hole deeper and says, "I'm not even thinking of caving," he said. "I am not a caver. Pioneers take the arrows. We are pioneers."
(Rush as a boy)
No pioneers died of dysentery, fucked their daughters, shot people in the face they disagreed with, and had plantations with slaves who they treated as an animal…
So yes, in that case you're just like the pioneers from over 150 years ago…
That's why we don't expect you to join the 21st century anytime soon…
Who Knew…
A snotty fashion designer could be catty, rude, and a royal dickhole? Ralph Lauren, called a model "too fat". So they decided to photoshop the photo. And got this…
(WTF! Bobble head or alien?)
Yeah model Filippa Hamilton is such a fat fuck…
(Fatty fat fat sow!!!)
Hey Ralph Lauren, it's nice to know your slow, blind 9 year-old niece is doing all your photoshoping for you. As if the "dude playing polo" logo, & cologne that smells like Tanqueray Gin didn't already scream super douchesalad…
Meh, none of this is a surprise. The one good thing out of all this is that he'll lose big business. Hit their bottom line, it's the only way these freaks will learn…
Have a day!