Suspended 1st grader Zachary Christie who was punished under a zero tolerance rule for bringing his cub scout fork/spoon/knife to school got a pass…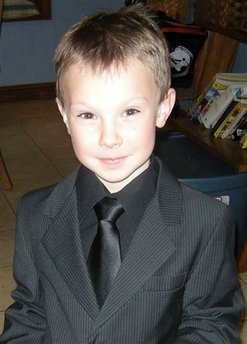 (Dapper fella who's slicker than pig shit!)
Finally common sense rules…
Holy crap, that means people will start using their heads for more than a door stop. Like when you're speeding to get to a dying family member at the hospital, a cop doesn't pull you over in the parking lot holding and lecturing you until they die…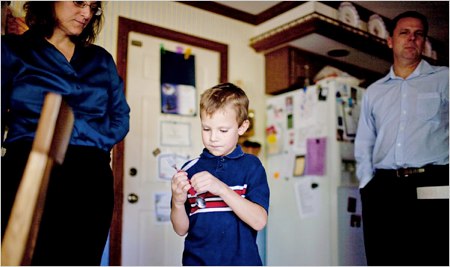 (Forkin' A!)
Pretty soon, people are going to actually think shit through. Scary!
Well, everyone except John And Kate. They have zero shot at ever smartening up…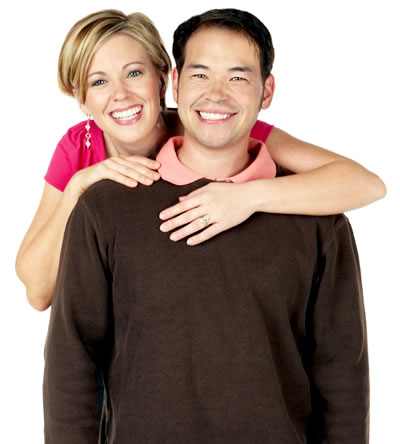 (We're both set to "douche")
I say we place them in a massive catapult, then launch it. My guess it they hit somewhere in the middle of the Atlantic. I say let the ocean deal with em…
They'll be back on dry land within 10 hours. The ocean won't want em either…
Play Until You Hear The Whistle Kids…
Bizarre ending to a high school football game…
("Shit, there's five pitbulls chasin' me")
Wild. I feel bad for the other coach…
Meh, not really, teach your team to play hard until they hear a whistle…
Like my friend used to say, "Tough shit", then you respond, "Chew harder"…
Doucheo Wants To Buy The Rams?
Neat, Rush-a-roni wants to be a part of a group who wants to own the Rams…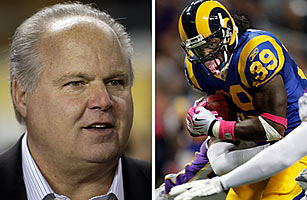 (The St. Louis Douchebags?)
I say…
Fine. It's his right. I don't discriminate. He's a loud mouthed fart hammock, but that shouldn't stop him from legally owning something he wants to spend $ on…
I feel bad for the people of St. Louis. Haven't they been though enough with the Cardinals leaving, then the MLB Cardinals loosing 3 straight?
(Limbaugh's cat Rusty)
Now A-hole wants to own them?
I feel bad for the fans and players. That's like a battered wife, with no $, being ticketed by the cop for "Her face getting in the way" during the beatings
Do the Rams even have season ticket holders? If you want to pay to see horrible shitty performances, why not get on the bus and head to Branson Missouri
Being two huge losers, they seem destined for each other…
Have a day!