Applications we wish we had on the new iPhone…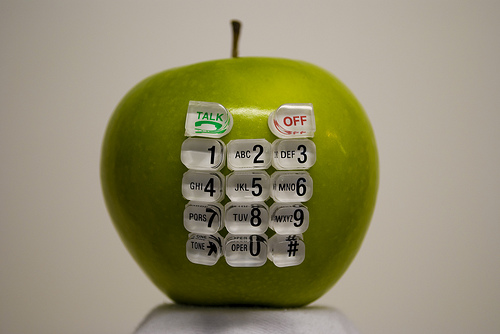 (Nice)
-Betrate Your Mate- It gives you a series of zingers, barbs & jabs to go at each other
-Call Me For Work- You need to get out of a sticky situation? It calls as your boss
-Tricky Facts- odd facts that don't make sense for the "know it alls" in every group
-Sound Of Toilet Flushing- Great for boring meetings when others have bad ideas
-An X-Ray Camera- Takes naked photos(Note: be careful who you point it at)
-Cougar Mauling Tone- It is the perfect sound pitch calling vicious cougars to an area
-Text From Opposite Sex- To spice up the jealousy & make you seemed wanted
-Idiot Detector- It says "Idiot" then grows louder & faster the closer you get to one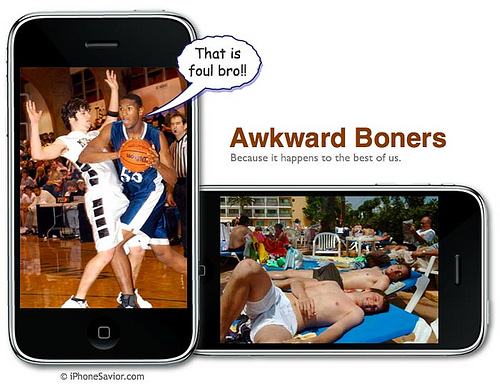 (Funny, I don't remember that feature)
Any other suggestions? Let us know…
Bret Favre May Be Returning To NFL…
*Crickets*
Oh yeah, that's right; he's the boy who cries "Retirement" every year like clockwork…
(Buck: I slept with his wife. Bret: Why you!)
That's like a teacher "retiring", having a huge party, tons of public respect, then next year you see them teaching history class. Every fucking year…
(There's the door dick head)
People won't take you seriously. The teacher will say, "I'm retiring this year for good", while one guy says, "I got you power tools. I'm not falling for that BS again"
I've seen less drama on The Hills…
Make up your mind. You're either "in" or "out", then stick with it. I understand things change, but every year? Come on. I'd hate to eat at Country Buffet with this indecisive prick. "Should I get the eggs, the waffles, or the pancakes?".
I'd throw em all on a plate, push it in his chest, then say, "You get em all, now sit down, shut up, & eat". Or, just open up your own. You got more $ than China…
(How are those doing now?)
White Sox vs. Cubs today! Finally, now that mother nature isn't acting like a bi-polar bitch.Who pissed in her coffee? Everybody get on board, the hit train express is pulling into Wrigley…I just hope the White Sox have a ticket…
Have a day!