Carrie Prejean dumped as Miss Douch-a-fornia…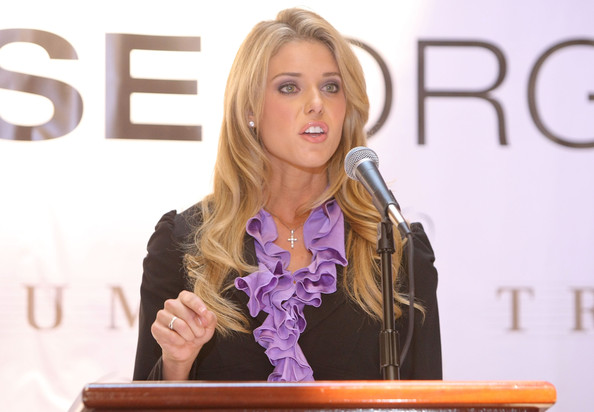 (It's an "opposite" press conference)
Her last name literally translates to "Before the time of jeans"…
She lost her crown, again, due to "contract violations," including missing scheduled pageant events. Here's hoping she courageously fights to retain her crown again, which was taken from this poor girl with no chance of success, all so she can loose it on her own terms again. Only then will we all know the sheer joy of finding out she's fucking this guy in the grocery store line tabloids…
(Giggidy, giggidy)
I've smelt smarter farts…
DING, you're 15 minutes are up, you're now free to move about the country…

Holocaust Museum Shitstorm
Why do white supremacist ruin everything?
(Mr. Insano Bigot I presume?)
An 88 year-old white supremacist denying the Holocaust walked into the Museum, then shot at two security guards, and one died. This is sick, sad, and weird. How can an 88 year-old racist even shoot straight? We should get Chuck Norris…
To beat the bigot out of him…
(Let me get my bigot beaters on him)
He's lonely since all his KKK friends are dead. Total nutjobs are like Doritos: crunch all you want, we'll make more. Here's hoping he gets placed in a small cell with a big black Jew. There's going to be some bigot white ass tapping tonight…
Palin Gets Letterman Smackdown
Knock Knock
Who's there?
Sara Palin
Sarah Palin who?
It's me, VP of John McCain in the 2008 election, Sarah Palin…
I honestly don't know who the fuck you are. Leave or I'm calling the cops…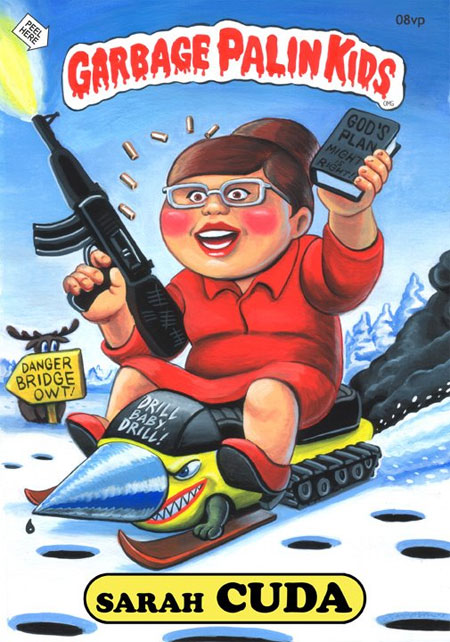 (I have duplicates)
Wow, in trying anything to stay in the spot light, she's like a starving rottweiler with a pork chop. I feel like the owner, "Drop it, droooooooop it, drooooooop it"
Go here, get tickets, they're going fast…
Have a day!