What if I told you not every banker is Mr. Potter?
You'd call me an idiot and throw scalding hot soup on me…
Maybe even give me an Elaine Benes "get out" shove…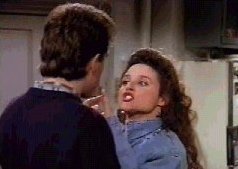 (No, seriously, get out!)
A low key, Miami banker named Leonard Abess Jr. didn't seek the lime-light or attention. But he's got it now, and rightly so. Lenard owned City National Bank, which he sold it for a fortune last fall. He took a $60 million bonus, and gave it out to all 399 people who worked for him, plus another 72 who used to work for him…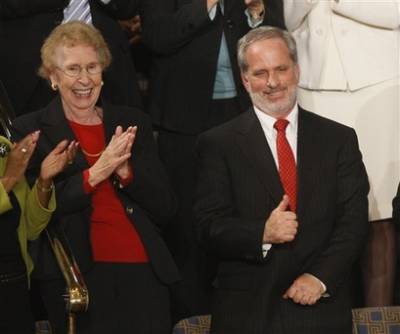 (Thumbs up indeed)
He didn't tell anyone and wanted to keep it private, but when the local newspaper found out, he simply said, "I knew some of these people since I was 7 years old. I didn't feel right getting all the money myself."
When every banker today looks more like this:
(No loan for you!)
or this: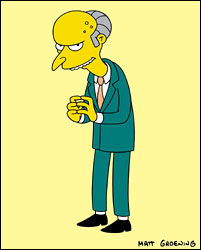 (Release the hounds!)
It's nice to know people like Lenard exist…
Times, they are a changing. So let's raise your glasses high…
To you Lenard, the richest guy in town!
What do shitty bankers and Scientologists have in common? They'll both boldly lie right to your face to cheat you out of money…
Have a day!