This human lying machine must think people have the IQ of a wooden clog…
What a farce…
(Hear no evil, see no evil…)
He lies like a drunk on a floor, a lawyer to a jury, and Wesley Snipes on tax returns…
There were no "follow up questions" because he can't answer them. He showed no remorse because he has none. He did try a clearly coached "moment to collect myself" at the end. He's playing a game with people, and the truth. He said, "thank you" to his team mates. Not, "I'm sorry"…
(On the back: "For Steroid Use")
He blamed it on being "Young and stupid", and even had the stones to say, "I'm not even sure we did it in the right way"…
The test results say you did fart mouth. "Young and dumb" isn't 25. He's trying to pass "young and dumb" off as "Flat out lying to your face". Remember all the years he spent denying steroid use? I half expected him to use the popular "Jesus told me to take it" excuse…
(Fact: Jesus took steroids)
He said, "I'm here to take my medicine". Check it for super ultra lying steroids first…
Q: What do squirrels, Barry Bonds and Alex Rodriguez have in common?
A: They all have a collection of small nuts…
We're Beheaded For Irony
What do you call the founder of an Islamic television station in upstate New York aimed at countering Muslim stereotypes who confesses to beheading his wife?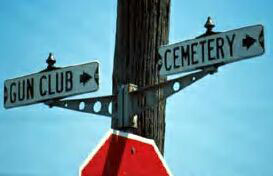 (Gun Club Lane is a blast)
Ironic…
Muzzammil Hassan went directly to the police station after his wife's death and confessed to killing her. Now let's say he filmed it, wearing a hood, and making demands. That'd be show stopper irony…

How Do You…
Get a hernia?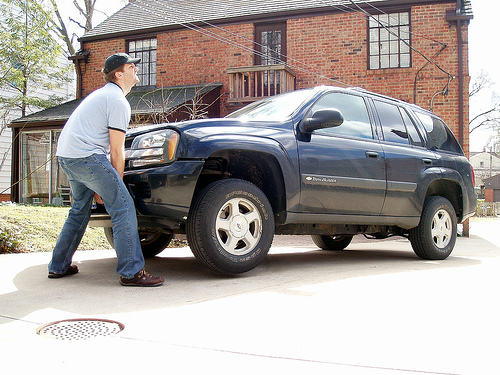 (Pop!)
Also try moving things with heavy stuff still in the drawers…
Have a day!