Guess we should of seen it coming…
(Grizzly Man keeps his drugs in his beard)
Here's a small sampling of this artists amazing skillz…
Wait, did I say amazing? I meant shitty…
Really really really really really really super disco crazy ass shitty…
Dude fell of the stage…
Kevin Bacon, Bruce Willis, Eddie Murphy, and Russell Crowe all do/did music too. The big difference I can see was they actually had some shred of talent…
(Speaking of Crowe, smoking while biking?)
Watching his performance made me instantly think it's a mockumentary, or a bit. Why have that many high end cameras getting footage from different angles? Entertainment Weakly claims he's working with brother-in-law Casey Affleck on a mockumentary film about pompous actors and the media that covers them.
Andy Kaufman did a great Andy Kaufman, but Joaquin, you sir are no Andy Kaufman. Charles Manson look-a-like, yes, Kaufman, no…
I heard his beard has pending drug and rape charges against it…
One Man's Karaoke…
Is another man's ear rape…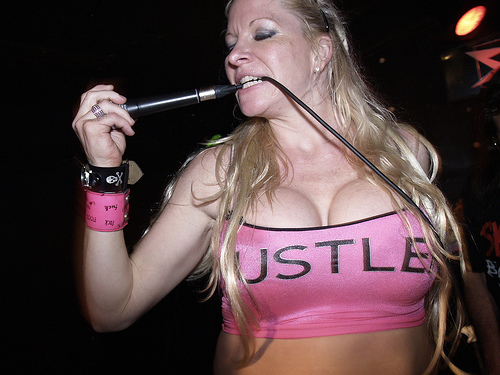 (Music schmosic)
It's not that people singing really well doesn't make nights of karaoke fun, it's that we love to watch people fail…and fail really badly…
It's in our genetic code…
Then comes the book. We all know the book. It's hovered over, coveted, pawed through as if each person is hunting for that perfect song they won't totally suck balls at. Only to end up not finding anything or settling on Foreigner's "Hot Blooded"…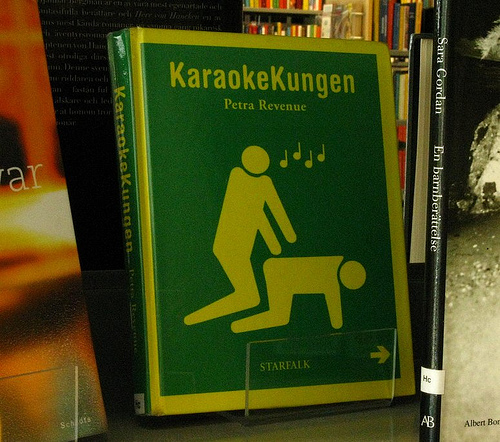 (Odd karaoke book)
Last night Sonja and I sung Meatloaf's "Paradise By The Dashboard Light", I kept on throwing in the words "cock-n-balls" during pauses…
I'm an idiot…
Caption This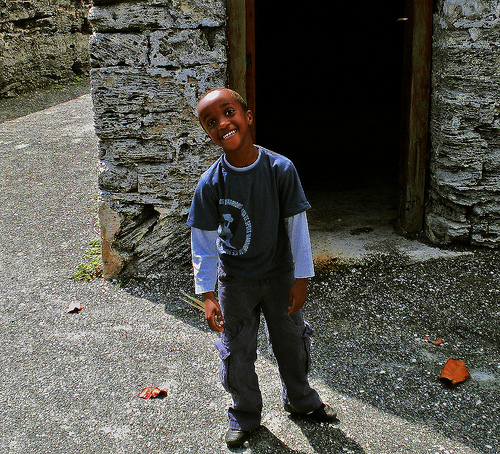 (Someone made it in the toilet)
I'll help start you off…
-I'm crazy bitch!
-Look, I'm Bill Cosby
Have a day!