Thursdays hearin' was less about
bombshells and more about what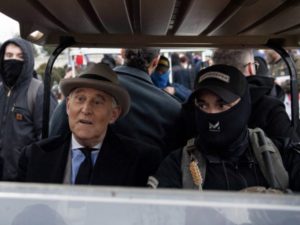 (<-Criming)
We Already Knew. TFG's A large
'Bucket' of Violent Racist, Fascist
domestic Terrorist shit. And now
The Entire Worlds Knows it. Well,
we Already ALL 'Knew' it. Others
are now Gettin up to speed, and
learning In Real time. And forget
That Sitting R's In Congress Also
(Whooops)
are On the Hook Legally Here &
days will get longer, the charges
will grow stronger. And all of the
Footage from TFG Was damning
Last thing, Bannon found Guilty!
He's going to Jail on both counts
And, ALL Of These Ass Criminals
(Bye!)
in The Republican Party are Now
legally finding out. Ooooooooops
NOTE: Hate Machine & "Racist Tub of shit" in
every way Alex Jones's about 2 lose His shirt
Or should I say tent. The beginnin of the end
RIP: Paul Sorvino dies at 83. You'll Know him
most From Goodfellas. What an acting legend
Have A Day!