Senator Ron Johnson will be going 2
jail for Attempting to Submit Known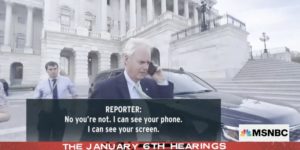 (Busted!)
"Fake Electors" to Mike Pence. Oh
Boy. Every Republican Who signed
the "Fake Electors" Will also Likely
face Big Jail Time. They knowingly
'Submitted', "Fake Election Papers"
HOLY SHIT!! This, is As Serious as
it gets legally speakin. All the fake
electors in AZ, GA, MI, PA, NM, WI
& NV all met on December 14th. It
was To Falsify Documents; & is So
wildly ILLEGAL. And Get This They
submitted their Crimes to the NA's
Nuthing Like Documenting All Your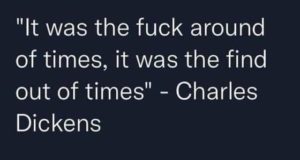 (Yup!)
Crimes For later. Ooooooooooops
Other Elected Republican's, Broke
the law as well. McCarthy, Jordan,
Meadows, Rona McDaniel, Rudy &
many Many More (Eastman, Also)
Tomorrow things'll get way Worse
in The "Hearing" As Alex Holder's
video will confirm all other crimes
The Brave good People of Ukraine
are Fighting for their lives & home
They Are Winning, But At A Great
cost. The Good News, over half of
Russian Separatist Force are dead
(Fascists Suck)
Or Wounded. Stay Strong, All The
World Supports them & the Z Man
NOTE: Former Democratic "Bid" For FLA Governor
in 2018 Andrew Gillum Has been indicted on Wire
Fraud & Fraudulent fund-raising. Good. Crimes Is
not tied to Any Single Party/Person. If You did the
Crime. You should Go Down. Simple Stuff. Justice
Have A Day!