ANOTHER "Mass Shooting" Killing
(Insert total here), and wounding
(Enough!)
(Insert total here). Fuckity fucker
fuck. It's not (insert any other BS
excuse here). It, is, the Guns. So
we have a Choice here, 'Proper' &
Sane regulation, Or remove those
in "Power", Who Block Regulation
Simple, as, Can Be Folks. In "one"
Weekend We Just "Had" 13 Mass
Shootings. Let, That, Sink, In, for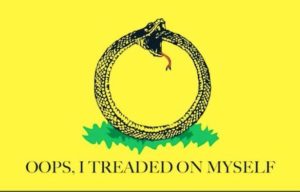 (We Know)
a Moment. This Time is Different
We will get UBC's, loop holes will
be closed, age raised & AR-15's'll
be banned from civilian use. And,
they should be. Noneed for them
And TFG is In dire legal Straights
He/those Who participated in Jan
6th are ALL Likely to Be Indicted
Read that again. Grand Jury's are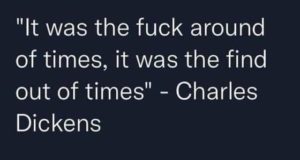 (Find out!)
"Impaneled" Already Doing Hard
work; they're all so legally fucked
NOTE: Boris (Bore Us) Johnson faced A No Confidence
Vote Today. He Barely Squeaked by. His 'Political Days'
are all but over now with weakenin power buh bye guy
Have A Day!