While Republicans in Ohio 'Try'
to out Crazy each other when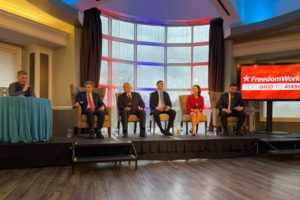 (<-The Lunatics!)
none of them win splittin' their
voters; we have somethin way
more 'Horrific' Going on These
Days. Alito's 'Opinion' was just
leaked On The SCOTUS for em
overturning Roe V. Wade. Wtf!
Make no mistake here, the gqp
Is Finished over this. This wild
overreach Has Undone them &
there's no way to Ever recover
from It. They're Boxed In & No
wayout. If these radical Insane
Political Actors, Just Dressed in
Robes DO overturn it; the bold
Back-lash anger From Voters'll
(No Shit!)
ends the Republican party. Not
only these Mid-Terms, but also
for every future election Ooops
And if they Don't, this Opinion
Already Has "Awoke" A Voting
Giant. Don't Think, These Evil
"Immoral Fascists" will stop at
this. Next up, is Contraception,
'Interracial Marriage', & finally
Gay Marriage. We ALL Told ya
this was their Goal. Now these
'Republicans', Who ALL directly
Created this (electin All of the
Radical Justices) Will Pay such
a High Cost. Not just their jobs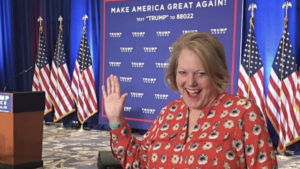 (ReCUSE!)
but History will eviscerate each
of these deeply immoral cretins
NOTE: R-Collins, & "EVERY Republican" 'Who' Voted To
Confirm Gorsuch, Kavanaugh & Comey now own Every
Inch Of This. 'WE TOLD YOU' and You Assholes Did Not
Listen. Well, here we are. Society is going to push back
Have A Day!