With literal Nazi's running All
over, Republican's are not yet
(What's Left)
ready to disavow them. WTF?
Well, that is part of their base
"Florida Nazi's….I hate Florida
Nazi's". And now ya got some
in TX to boot; so Republicans
problem in their Ranks And it
is In no hurry to get rid of em
(True!)
Well, About, 3 More "Election"
cycles outta do the trick. Zip
And now, with legal problems
from every direction for all of
Orange thing has been cutoff
ZING! No More legal Bills Will
Be Paid/Footed. It, is All Over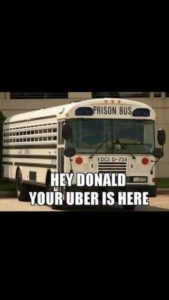 (Oooops)
but the cryin & it'll get louder
with Each Passing Day. Ha ha
NOTE: Racist Confederate Symbols Of Hate Are
Falling Faster Than Spotify's Stock. Ha ha ZING
Have A "Safe" Day!