And now, We have the paper trail
by abject moron Republicans that
(Busted!)
tried 2 overturn the results of the
2020 Election. Imagine The most
ignorant Criminal in the world we
know…..then make Them 7 billion
times Dumber. Pro 'Orange thing'
teams in at least 5 states all sent
"Forged" Documents "created" by
Republican's Trying to trick Actual
(<-Criming!)
electors they were real. WTF?!?!
They should ALL Be Arrested For
attempted Election Fraud. It isn't
a game. Democrats won a House
Seat in FL. Elections matter, And
Does Voting. And, Biden Is Fresh
out of Fucks To Give at this point
He told a crowd exactly whats up
and is DONE messin around with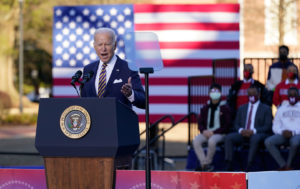 ('Bout Time!)
'Any' Senator who Won't "Protect"
our Fundamental Right to all vote
NOTE: Gaetz Ex-Girlfriend Has Testified, And
you can "legally bet" It spells total Doom for
this kid raping Creepy immoral lying Asshole
Have A "Safe" Day!