One year ago today, a violent, racist
hateful Group of 'Terrorists', Tried To
(Never Forget)
kill Democracy. They failed. But the
lessons here are dire. Orange Thing
& ALL who Helped Arrange This Big
Terrorist Coup Attempt. And So Joe
Biden isn't fuckin' around any more
He is DONE with The Monsters that
committed this Horribly violent and
Anti-Democracy Terrorist acts. See,
Aside from Those who have already
faced legal jail, even more Dire shit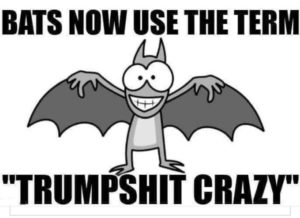 (True!)
& Consequences are all comin' fast
Hell ya Actually have Peter Navarro
going National TV Openly admitting
to the entire coup plan. Jeeeeeeeez
The consequences for the terrorists
Must Be Swift, Severe, And Historic
For If they are not, Make my words
It WILL Happen Again, And Possibly
Do More Damage / Succeed. COVID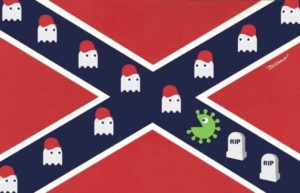 (Buh-Bye!)
is killin' off these idiots fast enough
Their legal doom is gonna be worse
NOTE: Former Maga Press Secretary, Just Spilled
The Beans On A Meeting To Formally Oppose the
Orange Thing. She saw 1st Hand a Glee with the
terrorist insurrectionists, Loving all Their Violence
Let us see how how that meetin' goes. The world
isn't holding it's Breath. Look at Who They All are
NOTE II: Alex Jones dire Legal Consequences Are
Hitting Him Harder with each day. He deserves it
all. Every damn $1 Gone, family gone & Likely jail
Have A "Safe" Day!