A loud lying maga chode has
Withdrawn, From his Senate
(Turds of a feather)
Race Because He "Physically"
what a disgusting monster &
of course Orange Anus loved
him/endorsed him. All these
at Light speed; By their Own
criminal hands. And while it
is happening, Biden is trying
to Get the Economy on track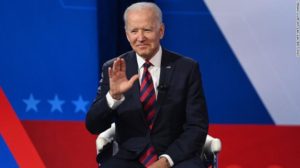 ("I got this")
His Supply Chain efforts Are
praised by the WalMart CEO
Doug McMillon. Ooooooops!
Ah an economy isn't political
It is simply "Economic Math"
Oh & speakin' of fat partisan
Criminals. Alex Jones Is now
every Possible Way Than He
was before. And doing every
thing he can to bury himself
(<-Busted!)
They, are, all, so, fucked. Ha
NOTE: Another Anti-Vaxxer, Bruce Boros Gets
COVID. These 'Morons' Are Killing Themselves
with each passing day. Your life, your call bye!
Have A "Safe" Day!