What A Magical Monday Today
my peeps! Steven Bannon and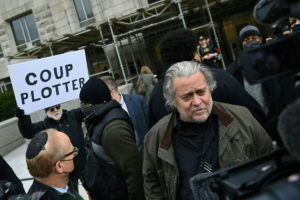 (Ya done!)
"thing" that just crawled outta
a summer concert port-o-john
Turned Himself In. His is Now
so legally Done. Ooooooooops
He's so fucked, he might want
to take 'Jail Birth Control' right
now. That's getting An STD so
no One "touches" you. Ha Ha!
And What Was driedup Burlap
Faces Response?! To threaten
(Bingo!)
Um, when You Break the Law
& then threaten the folks who
arrested You; SHIT, is Gonna
legally so bad fast. Speakin of
that, judge Schroder in Wis is
in DEEP Shit Over His "failed"
Murder Trial: 'Sham'. In Fact,
He can Be Brought up on any
number of charges Oooooops
And in Other Legal news Alex
Jones lost all his cases, which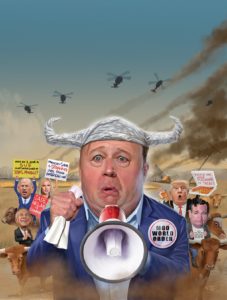 (Undone!)
means he'll be fat broke in no
time. Which He Deserves it all
NOTE: Democratic Lawmaker Connor Lamb is
really a Wolf! He Voted Directly For the banks
& directly FOR corruption. Booooo, don't elect
him. Fetterman's the correct candidate people
Have A "Safe" Day!