Republican's Blocked Voting rights
AGAIN. Because, They All have no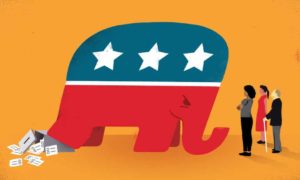 (Voting ends em)
interest In Voting Rights, They All
Only Want to "Restrict Voting" for
'Only' Minorities/ independent OR
D's. It's About as fascist racist As
you can get and thats all they got
left To "Sell". They Are Not Gonna
Ever "Change", Offer New Popular
policies/Solutions. They are Stuck
in their own hateful shit; fine with
me. Look at "Who" are Their Only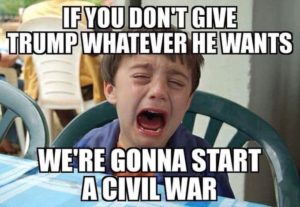 (No, you won't)
voters left standing/wheezing and
dying From COVID/Obesity/Heart
Attack/OD's. "Republicans" Baby!
And Dumber than a box of hair to
Boot. Jordan Klepper Is as Funny
as He is at Exposing Blind Hate &
'Dunning Kruger' 'Hypocrisy'. And,
the "R Qlowns" Are the Only ones
left to grift from. Because they're
suckers, chumps, rubes, marks &
easy targets. They'll be the last to
(Find Jordan!)
know They Were used but it is SO
coming Fast. They've been Duped
NOTE: Liz Cheney, who I Wildly disagree on Policy
wise, is leadin the charge against Capitol terrorists
And She/the entire committee isn't fucking around
Have A "Safe" Day!