We're witnessing the end of one
Of America's 'Political Party's' In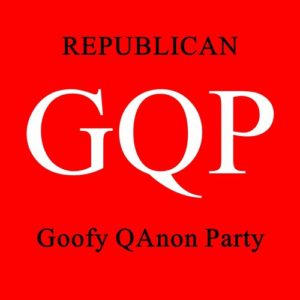 (<-Almost Gone)
The GQP. Not Only Is Everyone
'Running away' From it at Light
speed; no one'll be left Standin'
When, All their "Crimes"/Illegal
things they've done are finished
being Exposed. Forget about all
the legal problems That will Rip
them 'Apart'. The Demographic
one's (their Voters are all dying)
are Dire. And the Division Along
(<-Consequences)
with horrible infighting has left
them, undone. Forget the loud,
fat orange thing, they won't be
elected to office ever again and
it won't be close. Right now it's
Clear: One Party stands for the
right to Vote; the 'other' wants
Jim Crow 'Anti-Voting Laws' As
Fast As Possible. And Texas D's
Are Fighting for the Life of This
(PASS it!)
Nation. Pass H.R. 1 Now & End
this lunacy Once & for All. Do it
R's want to End this Country, &
That's Only Ending Them faster
NOTE: Paul Manaforts Criminal Banker Guy
found guilty in Federal bribery case and yet
Another Vile Republican Criminal goes down
Have A "Safe" Day!