With COVID "Slowly Being Held"
in check these days, we turn to
("Ahhhhh")
wilder legal shit hitting the fan
Seems, Old Rudy "Shoe Polish
Head" G, Is Heading For Legal
trouble. As In, jail time for the
bag O crap. His NY Apartment
& Office were 'Raided'. Ya see,
he 'Fucked' Now. And, Legally
speaking; It's All Over But the
crying. The DOJ, Isn't Fucking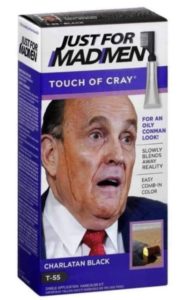 (Jail Edition)
around here. Hello to Merrick
Garland. Equal Justice Under
the Law Will Prevail. Oh, and
speakin' of "people" about to
go thru Some 'Things' ol Billy
Barr is in the DEEP stuff now
He protected rudy from all of
this for Political reasons, and
the "Law" Calls That Criminal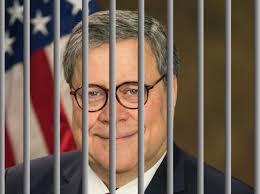 (Oooops!)
oh. Seems, they are All goin'
Down Now. Nowhere to Hide,
nowhere to run. Tickity, tock
NOTE: A Court Denies Body Cam Footage
In The 'Shooting Death' Of Andrew Brown
Be Public. And, they Will only release four
Video's To Family. This is, Horrifically Evil
It will come out there's no running from it
Have A "Safe" Day!