COVID Had A Break-Thru! It Seems
We Will Have Vaccines 4 All By April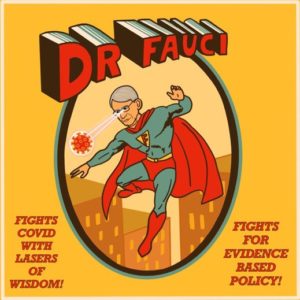 (Super Fauc!)
On day Three, of this Impeachment
Trial; The House Management team
Placed, The Entire Republican Party
in a hand crafted coffin of their own
"makin'". Raskin, Neguse, Joaquin,
Dean, Plaskett, Swalwell,  Cicilline,
DeGette, & Lieu Were ALL Amazing
They Presented Time-lines, Facts, &
undeniable Visual reality that easily
Confirmed All The Charges. It is SO
(Avengers!)
Air-tight, They Had Such Additional
time left they already preemptively
shattered any 1st amendment crap,
any Non-linkage to the incited coup
In fact, There will BE no Defense In
this. Because There is None. In fact,
Tomorrow'll Be, An Utter Shit Show
They'll Rest, VERY Early, & Be Done
And then, the Republican party Will
Decide What it is. If They Convict it
(They Agree?)
will Split Votes in half dying Losing
that Q Hatewing. If, they Acquit, it
will split in half dying over the next
Two Election Cycles. The Earth Has
moved under magas feet; they will
ALL Be Politically & Mathematically
unelectable. They 'Locked in' these
inevitable conclusions……..long ago
NOTE: A judge Denies Lawyers Requests To
Up Kyle, "The Murders", Bail & Rearrest Him
Gee, emboldening a criminal racist white kid
Should End Well. Ahhhhhhhh, He'll, Do More
NOTE II: Biden dismantles Orange Monsters
Medicaid Work Rules "Building", On The ACA
Have A "Safe" Day!
[give_form id="26992″]