It Is, Black History Month! And Yet, it's
the shortest month of all. What the hell
(2021)
Is up With That?!?! Learn all about our
rich history In America thru the lens of
African Americans. But, What, Is MOST
important; is always learnin' history so
we Don't Repeat it (COUGH) the WWII
Nazi's, (COUGH) Republicans Today In
America. Speaking Of "Making History"
GAs Superstar Stacy Abrams has been
nominated for the Nobel Prize. Yay the
(Did it!)
world's watching. And the R-Trumpers
are still racisting/terrorizing. This Will
not STAND. And There are A Lot More
These "Monsters", Serving in Congress
must be held accountable, face severe
consequences & those who helped the
terrorists; Be Removed! MTG, Hawley,
Cruz, Scott, Tuberville & More. This Is
as serious as it gets; the consequences
will be Dire. So now, until every Single
Republican: A) Publicly States The Big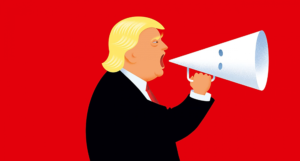 (No More!)
Lie was Wrong/makes amends, B) call
out the Republican Party's enabling of
the terrorist Events & CHANGE. For if
they keep on spewing the same racist,
Fascist terrorism, It'll keep happening
THAT is Terrorism. That, is against us
When you stand with orange ass, you
Stand with The Jan 6th Terrorists. NO
way to ever decouple that hate……ever
RIP: Dustin Diamond, AKA Saved By The Bells
"Screech", is Dead, At The Age Of 44. He Died
From Lung Cancer. That, Is So Very Sad. Booo
Have A "Safe" Day!