We Hit 408,237 Deaths today. We must
ALL take A Moment to Truly just let that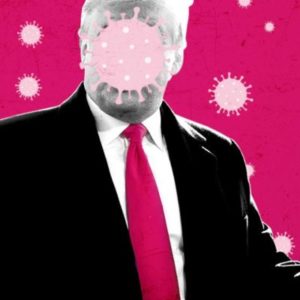 (<-Did Nothing)
sink in. We will See light soon & we will
get thru this. But, these Days are Hard
Speaking of "hard"…lots of Republicans
Lives In Congress/All Over are Going to
get "Very Criminally hard". Turns out a
group of Republican's IN Congress, Did
the unthinkable. They gave tours to the
Criminal fascist Terrorists. Jeeeeeeeeez
they're Fucking dumb. When you "Tour"
(Ya Fucked!)
the Capitol you fill out a request with an
ID/Register/Name/Etc. When Names Of
the terrorists Show they toured with the
Congressional Republicans 2 Scout they
not Only get Booted from Congress they
will face Criminal charges. As serious as
it Gets. When the Terrorists Call Out R's
Cruz & Hawley BY NAME! They, Are, All
legally super fucked and truly deserve it
Today we Celebrate the life of Dr Martin
(Not long ago)
Luther King. Dr King showed the power
Of Peaceful Protest, Justice, & VOTING!
That "vote" just ended their Racist hate
holding office. Now, Get the REST OUT!
NOTE: Bill Barr, Tries To Separate Himself From The
Illegal Actions Of Trump. He Called Orange Assholes
Claims of Voter Fraud "Bullshit!" & Lawyers "Clowns"
In The End, It Won't Work. He is Still Legally Fucked
NOTE II: Seems Dominion "Sues" My Pillow Douche
For His Hateful Lies. The Cease & Desist Legally Kills
Him. And, they'll be Going After FOX/OAN/Newsmax
Have A "Safe" Day!
[give_form id="26992″]