We Are STILL, in The Middle of Pandemic
which Has Taken 393,169 lives in the US
(No More!)
We will Finally contain It but this horror
has Taken it's Toll. And now the Orange
Anus Will be The 'only' President to ever
be on "Mount Impeach-more" For Being
the ONLY President In American History
to be impeached TWICE. 10 other r's all
voted FOR it as well. Still not enough for
my Liking. There is, No Republican Party
anymore. None. History has it's Eyes On
them. Few are Saving their lives, souls &
(Mt. Douchemore)
careers. Most Are Siding With Seditious,
racist, fascist terrorism. It isn't "Politics"
It is People who Actively are all working
AGAINST This Country, Constitution and
society as a whole. They have taken the
side of Hate/Terrorism. Remove 'em All
Our Country Demands Leaders Actually
follow their Oath, defend this Country &
SERVE US. Not Racist Fascist Terrorism
History's clear on this subject. These R's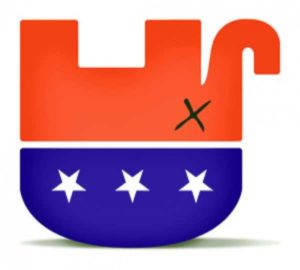 (Bye-Bye!)
who Support/Serve him, Are Done Here
They will be Eviscerated & Deserve it all
NOTE: Democratic Law Maker Correctly Goes After
"Republican Leaders" Who Support Terrorism/Hate
NOTE II: House Calls On Pence to invoke The 25th
Have A "Safe" Day!
[give_form id="26992″]