Saw A FBI, & DOJ: "Press Conference"
This entire Event was truly just a tale
("Uh")
of two tones. While it is a great thing
for The FBI/DOJ to fully go after ALL
of these seditious terrorists who took
a coup crack at our Democracy. They
Clearly Walked Back "Terrorist", And
that, Will Not Stand. Also, Noticeably
absent was Wray & Rosen the heads
of FBI / DOJ. This is, As SERIOUS As
it gets. These Are 'Violent', Seditious,
'Fascist Terrorists'. They Are Planning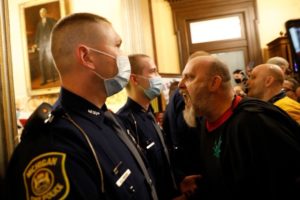 (Member This?)
other attacks against this nation; we
Must Never Let These Criminal Maga
Terrorists to ever Disrupt or take our
Democracy Hostage. We All See This
is coming. It Won't go like they think
it will. And so with Republican doing
what they always do; nothin; the D's
are fighting like hell against this man
Impeachment 2.Go Is Moving Ahead
And With Pence, Playing The Wife Of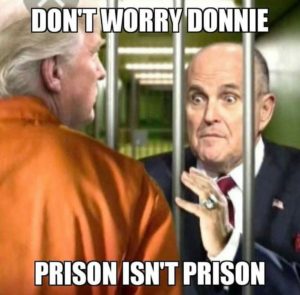 ("Gonna join ya")
Henry Hill, From: Goodfella's Almost
getting whacked, they learned nothin
They are All About to. Oooooooooops
NOTE: Evil "Villain" Shelly Adelson Dies And All
Big Businesses cut ties With Republicans/these
Terrorists. It ends Badly For All Of Them. Good
NOTE II: Watch This "British Journalist", Simply
Tell Someone "Reality" & they Maga Melt Down
Oh, note the "fake" bookcase background ha ha
Have A "Safe" Day!
[give_form id="26992″]