Still in the middle of historic pandemic
in which A political party's really doing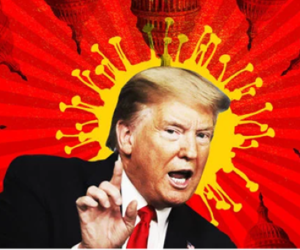 (<-Terrorist)
NOTHING To Stop It. We've lost 384K
People In The Non-United States. This
would normally be the most Egregious
ever. But IT has to Wait In line Behind
An Overt Fascist Terrorist Coup By the
Republican Party In America. Yes, You
read That Correctly. There are "sitting"
Republicans in the US Congress and in
state capitols who not only support the
terrorist Insurrection: they helped with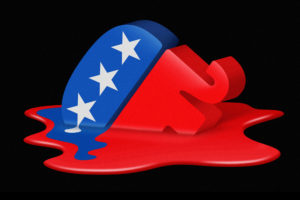 (Over & Done)
It!!!!! McCarthy, Mooney, Cruz, Brooks,
Boebert, Hawley, Sessions, GosarBiggs,
Tuberville, And, TX AG Paxon. Not, Just
them; but countless State capitol R's in
every area who Supported It. So, Every
single One of Them should be Removed
From Office NOW. Simply Use The 14th
Amendment, For Congress. No 'Chance'
we can "Unite" When The Terrorists are
STILL In The Fucking Building Just In A
(They Did This!)
nice SUIT. No, no, no, Never Ever NO!
1st we Charge You, then you Face the
dire consequences for actions/terrorist
seditious hate against our Nation. See,
then & ONLY THEN, Will That Begin To
happen. While still holding the Fucking
lit Match You Used to Help Burn Down
the ENTIRE Forest There's No "Uh hey
it's time to Heal!". Fuuuuuuuuuuck NO
Right now, "More" terrorist Events are
(We Know)
Being Planned Across America for Jan
17th-20th. They will be stopped. Fuck
around & find out. Tick tock, times up
NOTE: NO FLY LIST Is Increasing By The Day In
Large part Thanks to brave Flight Worker Unions
Who Are helping Build Those "Lists" of Terrorists
NOTE II: Turns Out, Fascist Terrorism Is Bad For
Business. Cumulus Media orders right wing Hate
Radio Hosts To "Stop pushing Elections lies" or if
they Do, They Will Be Removed. So Long fuckers
Have A "Safe" Day!