The Suspense is over. Biden picked a Winner
Yeah, I know, A bogger joke is weak, but I'm
("You, it's YOU!")
a child. He chose Kamala Harris. Boooooom
As Trump/Republicans keep Falling in every
poll possible; their days are numbered. And,
they Have Done NOTHING to support or Aid
citizens crushed by the pandemic in the last
4 Months. Their Solution is "Meh, Fuck Off!!"
And as COVID Still Spikes, schools are tryin'
to figure Out, Shit's going sideways and fast
And as Republicans Keep on all Sealing their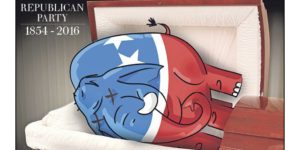 (Bye Bye!)
fate, Trying to 'Attack' Harris, ask yourself a
Simple Question. WHY, Did Donny Dipshiter
& his do nothing daughter donate to her?!?!
Ha Ha Ha ha ha ha ha! Ooooooooops. Toast
NOTE: IF You are looking for something in the area Of
"legendary comedy shit" to watch. I offer you "A Futile
And Stupid Gesture", On Netflix. Thank Me Later Kidos
RIP: Trini Lopez Actor & Singer. Died At The age of 83
Have a "safe" day!
[give_form id="26992″]