As tRump plays Games with Executive Orders
trying to "Decree" he can spend/stop taxation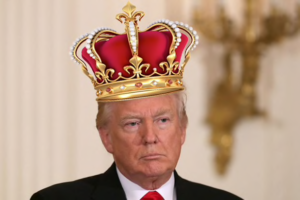 (<-Idiot)
Which is wildly Unconstitutional. The Rest of
globe mocks Him knowing he's a lunatic idiot
And so, let's not forget that these orders will
never be allowed to be enacted because they
are ILLEGAL. And as this 'Happens', we have
166,000+ dead citizens while Republicans all
doing NOTHING To Control/Stop It. Speaking
of doing Nothing while breaking Every law on
The Books, Billy Barr, Will Be Spending Some
quality time behind Them VERY Soon. Ya see,
(<-"I Crime")
it's Illegal to keep doin illegal Things. That is
called BREAKING the law as Nations top Law
Official. Ooooooooooops. Trump/Republicans
are doing nothing to help us citizens and just
idly sittin by as we ALL Suffer. Such assholes
will pay dearly this November In a BIG wave
And as we All 'Seek Proper Justice' reform for
the Policing in America, a small section is just
using that as A Distraction to commit felony's
Nope. Unacceptable. They'll ALL face Charges
NOTE: A Sturgis Biker Rally That Has Been Going On
Since 1938, Decided To STILL Have The Event While
Knowing 'Full Well' They Will Spread/Contract COVID
Have a "safe" day!