We have a loud, racist, lying, fat Orange
Toddler, holding the highest office in the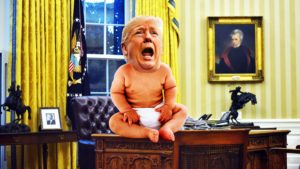 ("Get down!")
land. Things have "Gotten So bad", they
hired A Young airhead PR fraud to lie to
the Public about just how Ignorant he is
He was told Many Times about Russia &
Their Targeting Of Our Troops In Harms
way. He IGNORED them. And So, When
they were Trying to get a Hold of him to
take down a tweet with a supporter who
yells "White Power", they couldn't reach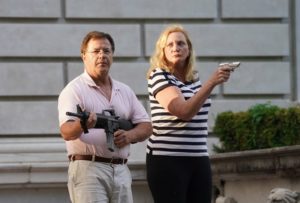 ("Natural Born Losers")
Him For '3 Hours'. THREE HOURS! Holy
fucking shit. We don't have President in
these "Dire times". Dr. Fauci was on the
Hill Today Painting A Grim Picture if We
don't CHANGE 'Course'. R-Ron DeStanis
won't fully shut Florida down. In fact he
has been WRONG every step of the way
RIP: Comedy Writing/Acting Legend Carl Reiner
has passed away at The Age Of 98. A full Life &
One of the Kindest, "Smartest", Funniest People
Who Ever Worked In The Industry. He Was Also
in WWII. Watch Oceans 11 series, or a Dick Van
Dyke Episode. He was 'Simply Perfect'. Enjoy It!
NOTE: A Racist White Guy In Florida……….Again!
Have a "safe" day!