And, He 'NEVER' Will. Trump is Simply an Immoral,
hateful, racist monster. As the Death toll reaches a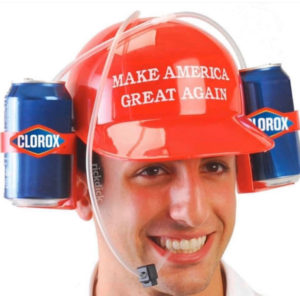 (WTF?!?!)
whopping 61,112 that Orange Tub of nothing has a
total of 3 or 4 Families he's Reached Out too About
them Losing loved one's To this Virus. Ohhhhh how,
expected. What An Immoral Fucker. The rest of the
Entire Country SEE'S This. And, They All Hate What
they're Seeing From this Asshole & All His Enablers
It's same Old Story for about the last 50 years. The
Republicans Take Power, fuck up the entire Country
then Hand it BACK to D's Who Fix ALL of Their Fuck
(Clean up!)
ups. Please LEARN From All Of These "Events" That
keep on Repeating Themselves. Voters better Vote!
RIP: the Comedy World lost Chicago's own Michael Clayton
McCarthy, a true Comedy Legend, And Even Better Human
Being. His Wonderful Wife Susan Messing, & Daughter Who
Goes By Sophie are both Sad today. The Love He Shared &
Instilled In Them, Will Always Go On. Chicago, Lost A Great
Have a "safe" day!
[give_form id="26992″]