While the World Is Burning Down to the
fuckin' ground, Republicans & Trumpers
(<-Lying POS)
are playin' dress up partisan politics with
absolutely No policies. Plenty a hate, lies,
conspiracy & Outright Inflammatory Shit
causing a sitting Congressmen to state in
simple Terms "I'd Beat the Fuck Out of Jr.
if he Said That In Front of Me". And, lying
that Democrats are Wishing For deaths is
wrong, Disgusting & Intolerable. And Now
The 'DOW', Keeps On Dropping, Making It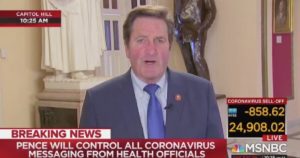 (Beat ur ass)
the worst DOW Since 2008. And All of it
is Due to An Utter Mismanaged lack of a
clear rational response to A deadly Virus
NOTE: 38%, Of 'Americans' Are Fucking Utter Morons
and are the Movie Idiocracy. Corona Beer isn't a virus
Have a weekend!
[give_form id="26992″]