As the Orange Anus Spews his Hate and the
world Recoils In Shame; the rest of us all go
(We Know)
about our days with a sense of purpose. And
as he keeps Breaking the law, and ruining all
things he Touches; People Are Pushing Back
very Hard Right Now. Chucky Schumer, Just
Requested, That ALL 74 'Inspector Generals'
look Into Whistle Blower Retaliation. Ooops!
And to top it All off, idiot Fat Pants Released
his proposed Budget of a $900 billion cut to
Medicaid, a $500 Billion Cut To Medicare and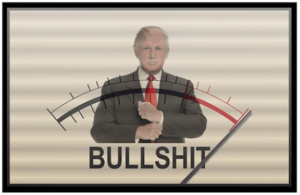 (Yup)
$75 Billion To Social Security. Forget It Will
never ever never ever pass the House and it
will die a fast Death in a Democratically held
Body. Bernie Sanders now takes the top spot
NOTE: The Oscars, Were GREAT Last Night And It
Was a Fun Night from Brad Pitt, Steve Martin And
Chris Rock. And the Maya Rudolph and Wigg Stuff
Was, Comedy Joy. So very Nicely Done, Hollywood
Have a day!
[give_form id="26992″]