There Is Something UnAmerican, Unlawful, Illegal
and insane about Trumps legal team Non-defense
(Oooooops)
Laws matters. Facts matter. The Constitution also
matters. They have setout to burn it all down and
it's not only 'Dangerous'; our country hangs in the
very balance. When lawyers Say Objective lies, &
keep repeating them after being Legally corrected,
It MATTERS. Lying About Witnesses that Were All
subpoenaed Claimin the House did not, when they
did & THEY Blocked Them; Is lunacy. The amount
of Conspiracy, Red herring, personal attacks & lies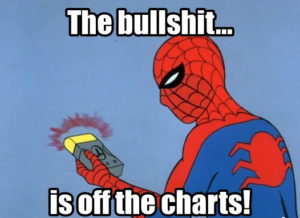 (Yes indeed)
by "Lawyers" Have Never been seen at this level in
any court before. They should be disbarred, period
They Have Violated Their Oath & Willingly. Horrific
But things with No Shame, always will. Just go ask
Republican Rand Paul Who was Slapped by Justice
Roberts for Trying to Out the "Whistle Blower". He
didn't even read It, saying he "declines to read the
question as Submitted". We have Reached a Brand
new low in our country as 75% want witnesses and
("I'm nuts!")
rising. This Great Nation will push back with such a
force……..it may very well end the Republican Party
NOTE: Bill Barr, Is In VERY Deep Trouble. And, So Is Rob
Portman. It Is a deadly serious as Gets. They All go down
NOTE II: Alan Derpowitz, Tried To, Walk Back His Lunacy
Claim That "Presidents can Commit crimes If they believe
It Is In the best Interests of Re-Election". No, Never Ever
Have a day!
[give_form id="26992″]