Orange Bag Of Shit claimed "I don't know him"
(Meaning Lev Parnas). Well, turns out not only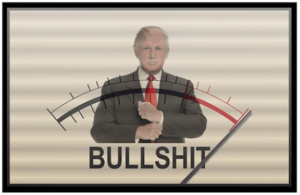 (We Know)
DOES he know him. He Appears all the time in
pics, Discussions and well lookie here, he Even
worked For Donny's father Fred! Ooooooooops
It will be getting worse Daily for them All. And,
in the best of all burns here comes the fat loud
idiot Robert Hyde. He is involved in surveilling
U.S. Ambassador Marie Yovanovitch. Oooooops
Then on que, blamed Adam Schiff for his crime
And while all this is Burning down the house, it
(Tick Tock)
was Just Announced Trump Picked all His Legal
Team for the Impeachment Trial. Well, this is a
Rag Tag group of Pedophiles, Disgraced Sexual
Assault Enablers & Extortionists to 'defend' him
This is like throwing in the Towel. It'll Be A Hoot
NOTE: Happy Birthday Betty White, The Most Talented And
Honestly Funny Person Around. And To Muhammad Ali And
Michelle Obama. Quite A LOT Of Love, & Talent In the Crew
NOTE II: And, ANOTHER Trumper In JAIL! Republican Chris
Collins Will Do A 26 Month Sentence All For Securities Fraud
Have a weekend!
[give_form id="26992″]