Things are Heating Up in Both The US House
and the Senate. And all of It Is Bad News for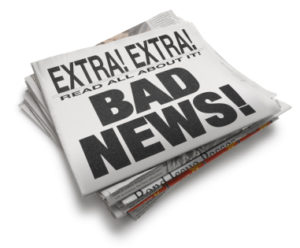 (Yup)
Orange Bigot Idiot. The Trial Is Happening &
it Will Be A "MASSIVE Problem" For all of the
Republicans Up For Re-Election. They are All
in the Deep, deep, deep Shit Right now. And,
if they "ignore" the legal Severity of this trial,
voters will Correctly End their Careers. Right
now, it's getting WAY worse, with Lev Parnas
& Igor Pics Out Daily, With Republicans All In
them. A New 'TROVE' of documents are here
And news flash, this isn't good for bad people
(1 of many)
The Walls are "closing", their time is running
out. When you are A Criminal, it catches you
IF Republicans "fix it" without facts, they will
lose. IF they Vote against Him, they Will lose.
THEY deserve Everything that is Coming now
NOTE: Corey Booker Out Of Democratic Race After
Yesterday. Hard Worker, Cares About Every Citizen
And Best Always Serve Voters. THAT, is The Future
Have a day!