We really do live in Insanely Strange times people
Scumbag liars lyin about their lies is now at an all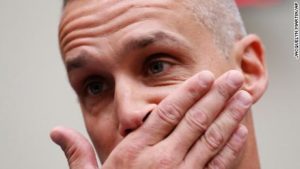 (Keep talking)
time high these days.; what happened to honesty?
In the blip of Trump racist hate lies fascist lunacy
around today, this falls in the "Oh, that crap" bin
Don't Act Surprised, VOTE. Don't bitch about it &
do Nothing, VOTE. When You VOTE, You Steal all
the bullshit away. You take away the curtain from
those robbing us. You make them do it in the Sun
THAT Ends Them All. Open the Doors, Let light In
He just did more Damage to Orange idiot then he
knows. His Direct Interference in all this ends em
Have a day!
(BIG THANKS to all of our donors. YOU make us!)
[give_form id="26992″]