America isn't just A Rudderless Ship Steering
towards all the rocks to be obliterated, It is a
(Oooops)
place where the top 1%/K Street donor class
are ruining us into Said 'Rocks' (A soon to be
in the next 1-2.5 years Dead Economy) while
a fat Sociopathic Racist Child 'Plays' dumbass
dick Dress up, By Pretending To Be President
He Demanded to "Buy" Greenland & when he
was Refused It By Denmark's PM Frederiksen
he lost his "Tiny" mind. He Called an Ally and
close Pal Of The USA "Nasty". He Cancelled A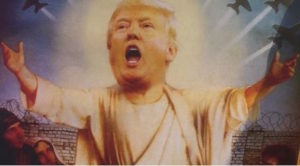 (What a fraud)
planned Trip there. He also called Himself, &
now get this; "Jesus". Holy idiot Batshitcrazy
This, Is, ALL Distraction. It Always Was, And
It's not Working Anymore. Our Country is All
'Turning' On Orange Fucksicle in the polls, in
mass unpopularity and now attacking Jewish
voters; he is done. I am callin' this right now
He's desperate, he's almost over. Now VOTE!
NOTE: Trumps Administration, Now Ignores The Law
And Does In fact create Concentration Camps by Just
Holding Them Indefinitely. And the Law says You can
Only hold them For 20 Days. This is Immoral & these
Fucking Monsters, Will ALL Pay, For This Evil. WTF?!?!
NOTE II: Truckers 'Complaining', They Got Fucked By
Trump. Wait A Sec; Ha Ha Ha Ha Ha. You Suckers, All
Deserve What Is Happening. You Idiots Were Warned!
Have a day!
[give_form id="26992″]