Today, the stock market plunged. And it
has to do with a Couple different Factors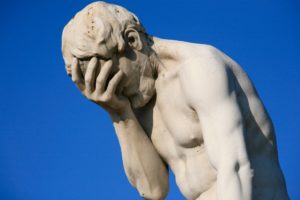 (Jeeeeez)
World Markets sagging, this Hong Kong
protest/Democracy rising issue, Europe,
& Trump Playing Trade War Tariffs That
are "Easy" to win…but he can't seem to
do it. He is good a spewin' lies and hate
It will bounce back, Because these are a
"bond yield" issues. It's just hedge fund
Traders, & Brokers 'Moving' Their Money
(We Know)
But it does signal a "Recession" looming
In more than 36 cases, Orange Assholes
NAME was directly Invoked In 'Criminal'
court cases for Hate crimes. That means
his name directly; these don't include all
the racist hatecrimes done by the people
Who "LOVE" Trump As Well. Think About
that for a moment. Then weep. Then you
(Next Shooter?!?)
should rise, to "Fight" this Hate once and
for all at the ballot box. No more, it's ova
NOTE: The White Sox WON Big Today In A Wild
Crazy Game With The Likely World Series Astros
NOTE II: Racist Republican Steve King Thinks (I
Know he doesn't) rape & incest help populations
Have a day!
[give_form id="26992″]