Over this Weekend, our Country has yet another
horrific & Heartbreaking Test. Will WE effect real
(We Know)
change on Our Gun Laws; or Continue To Watch
innocent American citizens get slaughtered dead
For 'Nothing' More Than NRA/Gun Makers Profits
Make no mistake; these "Overt acts" of Domestic
Terrorism are Overwhelmingly found on the right
in the form of racist Right Wing MAGA Terrorists
PERIOD. This is a "Statistical Reality" in America
today. PERIOD. These mass shootings in El Paso,
California & Ohio are evil & unacceptable horrific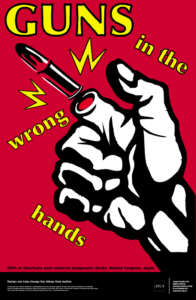 (Always)
acts Of Terrorism By A Growing Threat. They are
(Oh & Racist POS Trump said Toledo not Dayton)
White Supremacist 'Racist Republicans'. And The
Rotten HEAD Of This Immoral Vile Hate, Is None
other Than Trump Himself. If he really does at all
"Condemn White Supremacy", Then he's Actually
condemning Himself. He IS all of this Racist hate!
He & The Entire Republican Party left Standing in
any way Today SIDED with racist hate. They own
ALL Of This Violence/Hate. And It Will Bring them
(All that's left)
down into The Lowest Political Depths ever, never
to be herd From Again. They're all immoral frauds
who will Be Evicerated by Society/History. And all
Right Winger Racists Left Today. Your Time, Is Up
Our country will end your Racist hate permanently
NOTE: Stock Market Plummets Today Over, "Trumps Tariffs"
And, Things Will Get Worse With His Ignorant Insane Lunacy
He's fucking with his donor class. They will reign hell on him
NOTE II: Republican sub-human scum pile blames all These
shootings on Trans/Gay people; remove her from office now
Have a day!