After Another racist Nazi Trumper Shot up
a Jewish Synagogue (Murdering 1 & Left 3
(Another Horror!)
others Injured) the Entire Country Is Done
with this hate. It is Over. Today is that day
that racists Feared. No more division, & no
more Violence. Avengers Assemble. And, it
doesn't end well for Racists. America, FOX,
Congress & now voters all hate the orange
Fuckstick. Playing "Games" with the rule of
law tends to have That Effect. Ask Mnuchin
or Kline, or Barr who are ALL About to Get
hit With Contempt Of Congress Charges. It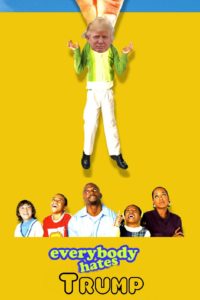 (We know)
seems, they Don't serve the Laws, They All
claim they Know/Enforce. Oooooooooooops
NOTE: Oscar Winning Director John Singleton, Dies After
Massive stroke at 51. What A legendary career & sad day
NOTE II: Fire-Fighters Union "Endorses" Biden for POTUS
Which Sends Orange Asshole Into A Fit Of Lunacy. Ha ha!
Have a day!