Checkmate. I'm Calling the time of Death for
this Anus Orange Pile Of Shit. It's over, done,
(<-Nick Anderson Art)
toast, finished, Foiled, Ruined, dead, broken,
destroyed, Washed-up, vanquished, doomed,
undone, cooked, kaput, sunk, wrecked, gone
He just tried 2 "sue congress" over his taxes
being released to them. Ha Ha HA HA HA HA
His Last Ditch Effort, which is Totally what an
Innocent Guy Does, (Rolls Eyes) Will 'Simply'
be "Dismissed" Faster Than A Drunk Pantless
sailor from his "Post". You Can't Just go "Sue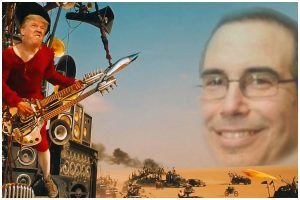 (It's over)
Congress" for doin their Job & gettin' exactly
what they are LEGALLY Entitled Too. Besides
this Action, Could Also Land Him/Mnuchin in
Contempt Of Congress and NEW Obstruction
charges for Them both. The IRS has until the
23rd of April, TOMORROW, & To Produce His
Taxes. If they Don't; Now they Get thrown in
jail For Contempt. FINE BY ME You Assholes!
He Thinks this Ends Well for Him. It does not
As he said "Nobody disobeys my orders!". Oh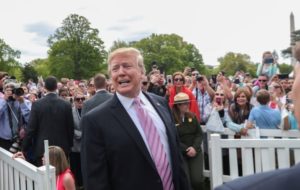 ("I'm fucked")
for shits sake. EVERYONE has. They Have no
IDEA the Amount of 'Legal' Problems Coming
their Way. Mostly, cause Aside From Massive
ignorance……they haven't Faced any real dire
legal Consequences. THAT is about to change
NOTE: HORROR IN Sri Lanka, killing Nearly 300 People
In Places of Worship and Luxury Hotels. A National Day
of mourning will take place tuesday. They have 2 dozen
Suspects In Custody, Right Now. We Will Find Out WHO
Committed These "Terrorist Acts". This, Will Not STAND
(UPDATE: It is Now Islamic Terrorist Groups who did it)
NOTE II: Armed Racist Domestic terrorist Larry Hopkins
Was Just Arrested, For Plotting To Kill Democrats. Ohhh
My. His Little, Racist, Nazi "Border Patrol" Group Is Just
A Front For His "Far Right Wing" Trumpy Like Domestic
Terrorist Group. Lock Em ALL Up & Throw Away the key
Have a day!