Likely the ONLY "truthful" thing Orange Fuck
Hole has ever stated. He also concluded that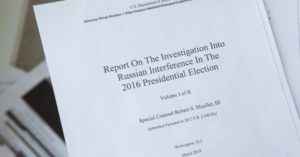 (Oooops)
with "I'm fucked!". Yes, yes you are. Even a
"Redacted" pro-partisan-PR-puffpiece pile of
shit was DAMNING. William Barr today just
"ended" his Career. In a day that was really
supposed to be about Mueller/Report; it was
now about Barr playing Partisan Politics and
looking like A MAGA Hat Wearing Ridiculous
buffoon. His Circus "Act" Ended up Backfiring
at such an immeasurable Rate, he just did so
(We Know)
much More Damage than Ever Expected. It
is simply one horrible day for Trump and his
crew of criminals….with MANY more coming
Sarah 'Suckabee' Bullshitter, Mnuchin, Barr,
& many many More. They Will Be "Cohened"
What Mueller's Team Said On Obstruction &
Collusion IS NOT what Barr Said. He Will Be
Censured, Found in Contempt (IF, He Does
Not produce the "full" Mueller report) & then
(Prison)
Impeached From Office. Trump Will likely Be
in that same Process Shortly along with a pile
of others (D Nunes, Hope Hicks, Pence, ETC.)
Barr/Trumps Lawyers Also likely Violated The
18 US Code 1512 C 2 in "obstructs, influences,
or Impedes any Official Proceedings". Oooops
Obstruction. Check. Collusion of Some Trump
Intermediaries. Check. The "Report" said they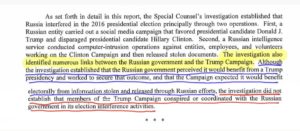 (Busted!)
found evidence so legally congress can act if it
wants To. Check. We're In The End Game Now
NOTE: Michael Cohen Says He Will "Fill" In the Mueller
Report Redactions Himself Since He Was There For em
RIP: Chet Coppeck a Chicago sports Treasure Has died
From Complications, From A Care Accident. He Was, A
Chicago 'Sports' Trailblazer Like No Other. Thank YOU!
Have a day!