In what can only be called "Unfathomably
unthinkable" The 'Charges' Against Jussie
(Insanity)
Smollett have been Dropped by the city of
Chicago. More Precisely Our Cook County
prosecutors, State Attorney Kim Foxx and
who you will remember "Recused Herself"
because She was in touch, and knows his
family dropped them. THIS is BULLSHIT!!!
Kim Foxx & her office allowed a lying fuck
fraud to Exhaust our police forces time on
a fabricated LIE. This is unacceptable shit
Eddie Johnson, Rahm & the Two Mayoral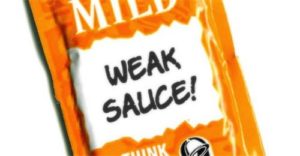 (WTF?!?!)
candidates are LIVID. All of Chicago must
stand together, get 2 the bottom of this &
if Foxx was involved, Get her Out of Office
The City of Chicago won't ever forget what
that little lying Piece of Shit Did to us, and
this will not stand. There aren't 2 different
systems of Justice in this town. No, no, no
This sets A Horrific Precedent where Liars
will do this for Attention Now. Since there
are no consequences for this illegal lunacy
Have a day!
[give_form id="26992″]