In what can only be Called the "Holy shit
that's Obvious As All Fuck" category, it is
(<-Mr. Racist)
clear Trump Tweets, Echos And loves All
His White Supremacists. Never Before, in
Our Countries "History", Has It Been This
overt, Hateful & inciting. We've had other
racist Presidents, But Nothing This Vile, &
evil. NONE, in The Last 200 Years. And, it
is pretty "Obvious" to Everyone Watching
That Orange Shit-stain Is Panicking Badly
as His Tweets Go Crazier & Crazier, into a
lunatic Bubble, of Hate/Lies, & His Talking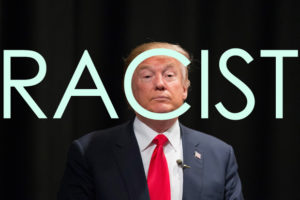 (<-No Shit)
heads are Now Trying to "Spin" Reality &
Flopping Like Drunk Caught Fish on Deck
The 'Southern District Court', Of NYC Will
be the "End of him". Mueller set it up this
way having Cohen "tried" there. Nowhere
to run. And, what happened again today?!
"ANOTHER SHOOTING". We do not Know
what yet "Motivated" this Attack, But it is
Clear This 37 year Old Turkish Man Had a
terrible history with the Law (he did other
(3 Killed)
shootings). And now New Zealand already
wants 2 BAN Assault Weapons, After ONE
shooting. My Stomach Hurts. I Just Puked
They grasped in one horror what we must
do after 100's of 1,000's. This is disgustin'
NOTE: And In What Can Only Be Called The WWF Shit
Show "Turn", Former DNC Chair Donna Brazile Is Now
Going For The $ Over Sanity. She Was ALWAYS A Shill
A Whore, For The 'Highest Bidder'. Now They Get Their
"Token" Again. She's very "cozy" with Hannity, Tucker,
& Dana Perino. She's going to play the "voice of reason"
Game Pulling for Beto Who Will Allow The Same Fuckin'
Economic Policies, As Trump. She Will Be Used To Bash
Berine Sanders & his progressive policies……It's a game
And All It Did Was Piss Off Their Overtly Racist Viewers
Have a day!
[give_form id="26992″]