Manafort did NOT get another 10 years in
his sentencing Today. Proving Once Again
(<-Lying Lawyers)
there are two Justice systems. One for you,
and one for the Wealthy. Only 3.5 years of
jail for The Countries Most Treasonous vile
criminal (7.5 Total, Disgusting). Was about
to Lose My Mind, When Right After her Big
sentencing statement "New Charges" were
brought Up By The Manhattan DA. He Now
faces up to 25 MORE "Years" for The Three
Charges. Ooooooops. He Deserves the Rest
of Life in 'Prison' For What He Did. He MUST
(Bye asshole!)
be made an example; period. Oh & speakin
of "Examples", in the Brexit vote they have
Now Taken The "No Deal" Off The Table for
Good. WHOOOOO HOOOO! Sanity, has now
been restored. They will Vote Tomorrow to
"Extend" article 50. Does Not Matter if that
passes or doesn't. All it means is an end to
a bunch of moron Lunatics who Know Fuck
all of how Policy, Economics, Trade & Facts
work. It, is, Dead. No More Lying Con-Men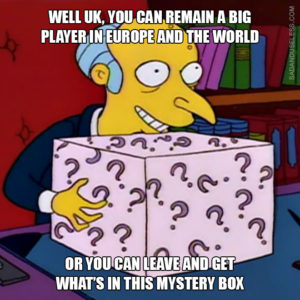 (Nope, done!)
A Hateful Racist Dog'll howl When Exposed
& FOX's Lil Shit Cucker Tarlson, Is Howling
hard. And now, right on que, comes his big
"I'm Innocent". He'll be fired but not cause
of his HATE, Oh No. It's Just Bad For FOX's
Ad Revenue. And, 'THAT' Will Cost Him The
job. Oh and he's really just a big bag of shit
Have a day!