Somedays we all feel like R Kelly screaming
incoherently, into a camera about "sexually"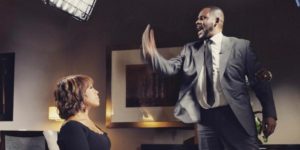 (Loud noises!)
abusing under-aged girls. Let me update his
thoughts: "They're lying on me…..and I, was
lying on top of them". ZING! Too Soon?!?!?!
Speaking Guilty beyond all doubt, it seems a
loud Fat Criminal Orange Shit-Stain does not
know Who Tim Cook is…..and called him Tim
Apple. HA! Let That, Sink in. What A Maroon
And in Our "You Are Avoiding Answering The
(<-Immoral Villain)
Question because you are A lying sociopath"
segment. DHS & Evil villain Kirstjen Nielsen
seems to have no Heart/compassion/human
functions in her body. How utterly disgustin'
NOTE: Manafort Sentencing Begins Today And King
LYING Asshole Came Into The Court Room In A BIG
Wheel Chair. WTF?!?! Jail Him for the rest of his life
UPDATE He was only given 47 months(4 years) and
Judge Ellis "IGNORED" his Legal duty. This is utterly
Disgusting. Ellis Should Be removed from the Bench
Have a day!