The other 1/3 must be blind, insane, Racist,
dumb, Criminals as well…….or all FIVE. This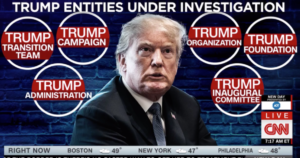 (No shit!)
comes as no Shock to Anyone & the kicker
was The Poll Asked, "BEFORE taking office"
Ha ha ha ha ha! Now that Really is a Thing
to behold. And between a known "Fixer" &
liar Before In Cohen, Folks Trust him more
50% To 35%. ZING! As Cohen Hands over
all the "smocking guns" anyone could ever
Dream Of, To Congress Committees in The
form of Documents; His 'Orange Fuckness'
keeps losing his already Gone mind. Oh, &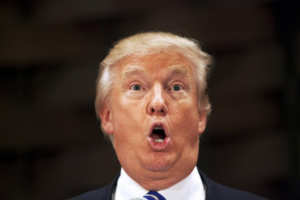 (Whaaaa?!?!)
speaking of "gone", 60's wanna be Batman
villain Rodger Stone looks to have violated
his "gag order". Ooooooops. These Clowns
are ALL undone. Nowhere to Run now Kids
Hope you had A nice "Well Kiss My Asssssh
Wednesday!". Go Do somethin' great today
NOTE: Ex-FOX Guy, Bernie Goldberg. Just Yelled
The Rotten Recipe Of FOX's Partisan Lies. And It
Hit Like A Ton Of Bricks. Bravo. Shine A Light On
This All. Journalism Is Not Dead, Yet. This is Just
the Beginning. You, Mark My Independent Words
NOTE II: R Kelly 'Believes' He Can LIE. It Got SO
Bad, He's Now Taken Into Custody. Justice Wins!
Have a day!