As the Orange Felon did his Jabbering
Lunatic Douche-Sicle Routine At CPAC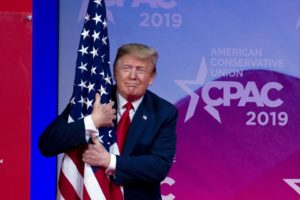 (Batshitcrazy)
on Saturday complete with flag huggin
non Sequitur incoherent piles of words
that made, no, sense…….what-so-ever
As the Adderall loaded Fat idiot Top lip
sweat rambling fool spewed the insane
Stuff Like "I'm in love, you're in love &
we're all In love together", "He's a bad,
baaaaad, baaaaaad guy(Mueller)", "We
Don't Use AirOplanes Anymore!", "This
speech should have been delivered one
(Criminals!)
year From Now……NOT NOW DAMMIT!
Cause they're grant together….they're
gonna Say 'You know this Guy is really
laying for us'". In what will likely all go
down as his "last big" Routine before a
series of charges & family members all
go down Ending with him, he's at least
enjoying his last Days of his "Freedom"
NOTE: Actor, Luke Perry, Has Sadly Died At The
Age Of 52 From A Stroke. Get Check-ups And Be
Aware of Symptoms. What a Very, Very Sad Day
NOTE II: Everyone, Is Looking Into ALL Trumpys
Taxes & Finances. That's End Game. Ooooooops!
NOTE III: Alabama Tornado, Kills 23 People, And
Causes Damage. Deadliest Since May 2013 in OK
Have a day!