What's that, you didn't Watch the Grammy's last
night Like 89% Of America?!?!? People Are More
(We Know)
interested in How Jeff Bezo's Got "White Mailed"
with Dick Pics. Seems A Pecker tried to give him
the Ol Shaft. He was Trying to 'White Male' Jeffy
Actually At Lil Peckers Request it was One Dylan
Howard Of AMI Who Sent the "Extortion" E-mail
Never thought I'd say it, but Bezo's fessing up &
Coming Out Quickly TOOK All The Power From A
group Of "Blackmailing" Assholes. And As We All
know, Pecker Has A 'Stiffy' For 1 Orange Douche
(Yep)
Nozzle, Named T-Rump. Oh, Speaking Of, Other
Distractions, The Black Face State Of Virginia, is
still dealing With a Governor Who Is Batshitnuts
He refuses To Step Down, trying the Trump Way
of Plugging His Ears "La La La, I Can't Hear You!"
His latest "Interview" didn't go so Well. And why
is happening? Well, because his Lt Governor and
the guy "Beneath" Him, are ALL in just as bad of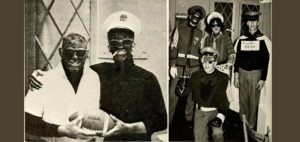 (Oh Shit)
trouble. What's In Virginia's Water? Bigotry And
"Let's Get Accused Of Rape" toxins?!?!?!?! WTF?
NOTE: A Democrat Amy Klobuchar Is Running For POTUS
And Clearly, She's Not Taking Any Shit From Orange ASS
Also Elizabeth Warren Is Now In The Race As Well. COOL
Then Again, Democrats Might Not Be, Facing Rump, After
Mueller Gets Done With Him / Don Jr / Kushner / OTHERS
Have a day!