Tonight's weather's clear skies and around
258lbs Fat, Stupid & Criminal with a 100%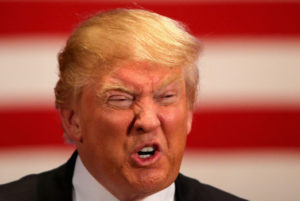 (Fat Air)
chance of lies. It'll likely Continue til Jailed
As the Orange Douche-sicle does his Shitty
impression of a human being tonight, I will
be Doing Something Constructive. Reading
a book, then catchin' up on shows and also
playing RDR 2. As all this shit is happening
around us, the entire "game" is over. There
is no "Trump Won't go to Jail", or "Oh, they
don't send rich people to jail". All of Rumps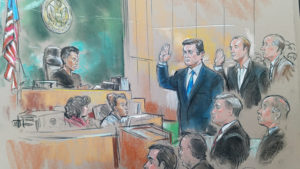 ("I did it!")
Inaugural Committee was Subpoenaed. Yes
you read that correctly. And, What are They
"Charged With"? Conspiracy Against the US,
Wire Fraud And "Money Laundering" Just to
name a few. THAT was the big one and that
means Mueller knows it as well. There's NO
"recovery" from this. No Way They all don't
go Down/go to Jail. And they deserve it ALL
They're Horrifically Anti-American Criminals
NOTE: FOX 'Noise' Demonstrates, They Do Not Know
How "Polls" Work. 76% Of Americans want to tax the
Very Rich And That Number, Is Growing, Even Among
Republicans (54%). Republicans, Are All SO FUCKED!
NOTE II: Tom Ricketts Racist Father "Might" Be A BIG
Problem For A "Company" In The Cubs, That He Owns
Then Again, He DID The Usual "Racist Non – Apology"
He's 77, Still Racist As Fuck & Is 'Hurt' He Was Caught
Have a day!